Dr. Nikola Vranjes – Dentist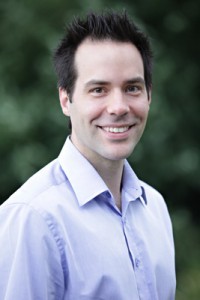 I was born and raised in Ottawa.
I discovered my passion for working with my hands while working at my father's denture clinic during my summers. I saw my father's commitment to improve his patients' eating abilities and their facial appearance and the pride he had in his profession. It inspired me to choose a profession where I could help people and develop relationships.
I started my path towards Dentistry by completing my Bachelor of General Science at the University of Ottawa before completing my Doctor of Dental Surgery at the University of Alberta in 2008.
After finishing dental school, I mentored with Dr. Douglas Harris in Ottawa for two years. My parents and Dr. Harris taught me to treat people with compassion, respect and professionalism, tenets that I strongly believe in. It is from Dr. Harris that I learned "to educate your patients, not only treat their teeth." I have been practicing in Calgary since 2010.
Read more about Dr. V here
---
Dr. Tasha Chrbet – Dentist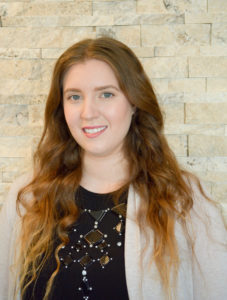 I grew up in Calgary and after spending 3 years practising general dentistry in Ottawa, I decided to return to this wonderful city to be closer to my family. I am excited to join the team at Dynamic Dental in Southeast Calgary and make this my new home.
I graduated with an Honours Bachelor of Science in Zoology from the University of Calgary then completed my Doctor of Dental Surgery Degree in 2014 from the University of Alberta School of Medicine and Dentistry. Keeping my knowledge up to date and relevant is very important to me, and I strive to always provide my patients with quality comprehensive care, which is why I strongly believe in continuing education. I have started training with Spear Education to further my skills and knowledge in comprehensive treatment planning and occlusion.
My goal is to make you feel comfortable and at home here while we take care of your dental needs. I encourage you to ask lots of questions so that you can be involved in your care. I believe in presenting you with different options, so that we can make decisions together about what will best achieve your oral health goals.
In my spare time, I enjoy soccer, snowboarding and curling up with a good book. I strive to be gentle, approachable and friendly and I look forward to meeting you and your family.
---
Christine – Registered Dental Hygienist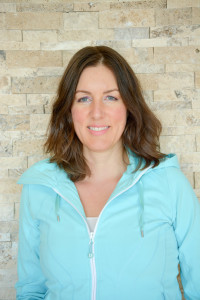 Christine is our outgoing, friendly & experienced Registered Dental Hygienist. She graduated in 1996 from Shawnee State University in Ohio, and has been practicing dental hygiene ever since. Christine spent 3 years practicing in Abu Dhabi (in the United Emirates) and the rest of her dental hygiene career has been spent working in Calgary. Her vast dental hygiene knowledge combined with her dedication to her patients ensures she provides the highest standard of care. Christine is amazing with her patients, very thorough and will work with each patient to gain their trust and attain their dental hygiene goals. In her spare time Christine loves to snowboard, travel, cook & do yoga. She is passionate about health & wellness and since 2014 has been a certified (through the Institute of Integrative Nutrition) Integrative Health Coach. This complements her dental hygiene skills with the ability to link oral health with overall well-being. Christine speaks English, French and a bit of Arabic.
---
Kylie – Registered Dental Hygienist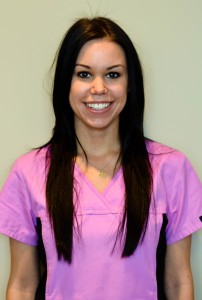 Kylie is our friendly, caring and easy-going dental hygienist. She graduated from the Ontario Dental Educational Institute in 2013 and is very passionate about her career choice. She has dreamed of becoming a dental hygienist since she was a little girl and after completing her Dental Hygiene Diploma in Hamilton, Ontario she returned home to Calgary, where she was born & raised to begin her career. Kylie is confident she can provide the best dental care that she can for each patients specific needs and is great with children as she is very gentle, patient and kind. She is up to date with all the current material and will help guide her patients in the right oral hygiene direction. In Kylie's spare time she loves to spend time with her friends and family. She also enjoys travelling, especially to Portugal where most of her family lives.
---
Jennifer – Registered Dental Assistant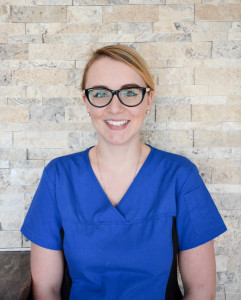 Jenn has been working as a Registered Level II Dental Assistant since 2012 and has been working alongside Dr. Vranjes since the fall of 2015. Originally from Coquitlam, British Columbia, Jennifer attended school at Douglas College. Jennifer worked in Edmonton for 3 years at a TMJ specialty dental office and has been with Dynamic Dental since moving to Calgary. Jennifer's loves getting to know & chatting with our patients. Having been trained in lab work, chair side assisting, KoR whitening and nitrous oxide/oral sedation monitoring, Jennifer is always busy ensuring our patients receive optimal care. Jennifer loves that she can see the mountains again and in her spare time enjoys hiking, yoga, cooking vegetarian dishes, creating artwork and practicing her musical instruments.
---
Madison – Registered Dental Assistant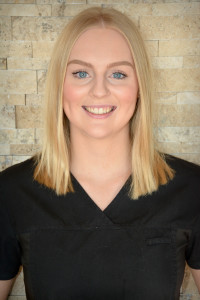 Madison is a Registered Dental Assistant who graduated from SAIT in 2015 and is predominantly assisting Dr. Chrbet. She loves working with people and helping patients achieve the highest quality of dental care. She takes a gentle approach and tries to ensure all patients are as comfortable as possible during their dental procedures. Madison spends her extra time hiking, camping, traveling and spending time with her friends & family.
---
Karolina – Registered Dental Assistant

If you are snoring or have been diagnosed with Sleep Apnea, Karolina is usually the first person you meet at our office. She has extensive knowledge and expertise in treating Sleep Apnea and snoring. Karolina graduated from NAIT and has been a dental assistant since 2001. In that time she has learned about all aspects of dentistry, but has a special passion for helping people who suffer from sleep apnea and snoring. Developing relationships and getting to know patients are two of the reasons she loves coming to work. In her spare time, Karolina enjoys spending time with her husband and son. She speaks fluent English and Polish.
---
Michele – Treatment Coordinator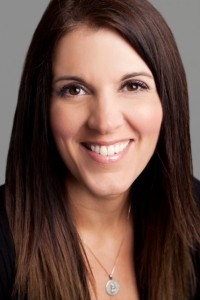 With over twenty years of experience in the dental field, Michele began her career in dentistry as a chair side dental assistant and has held a position in almost all aspects of a dental office. Today, Michele is the warm smile you see when arriving and the one wishing you a great day as you leave. She facilitates patient-office interactions such as scheduling appointments, welcoming patients, making financial arrangements, and assisting patients with their insurance processing. Michele enjoys spending all her spare time with her husband Randy and daughter Gabriele, swimming, volunteering as foster parents with the humane society and walking their dog Tank.
---
Madison – Receptionist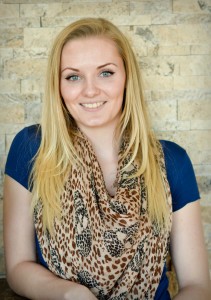 If you have an appointment on a weekend, you will most likely be greeted with a friendly welcome from Madison. Madison works part time at Dynamic Dental and is also studying to become a licensed practical nurse at Bow valley college. Madison is new to the dental industry, but is always willing to try to answer any questions you may have. In her spare time she loves going to the gym, watching hockey and spending time with her friends & family. She looks forward to welcoming you to Dynamic Dental!
---
Breanne – Receptionist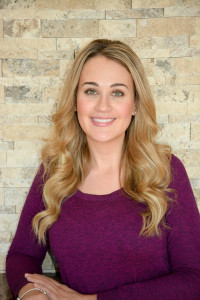 Breanne began her dental career in Edmonton at a general dentistry practice where she worked for 3 years. Missing home, Breanne decided to move back to Calgary and joined the Dynamic Dental team in the fall of 2015. Breanne is the friendly, outgoing and knowledgeable receptionist you will encounter if you come to the clinic during the afternoon and evenings. Breanne loves interacting with patients and learning their stories. She is keen to learn and is more than happy to answer any questions our patients may have and help out with making your visit to the dental office as easy as possible. In her spare time, she enjoys dancing, yoga and loves new adventures.