Dynamic Dental – Calgary SE
Our SE Calgary dental clinic is located in Quarry Park, between the communities of Douglasglen and Riverbend. We are a new family & cosmetic dental clinic with modern dental technology and a warm & friendly atmosphere.
We offer an array of general dentistry services including:
routine checkups & cleanings
dental implants
dentures
root canals
Pola Advanced Tooth Whitening System
dental crowns and veneers
Dynamic dental is also home to the Snore Centre, where we provide care and oral appliances for patients with obstructive sleep apnea and snoring.
For your convenience, our clinic is now open Mondays to Wednesdays from 7am to 7pm. We are open weekends, and we also provide free parking. We will do our best to see emergency patients on the same day, and we try to make every visit to the dentist a positive one.
*And yes, we offer direct billing to your insurance.
---
Dynamic Dental – SE Calgary
403-453-5588
A full-service family oriented SE Calgary dental clinic
#210, 163 Quarry Park Blvd. SE
---
What Makes Us Different?
When you enter Dynamic Dental we want you to feel at home. With so many dental clinics in SE Calgary, it may be difficult for you to decide which clinic you wish to bring your loved ones to. Here are a few reasons that might help you make a decision.
At Dynamic Dental we are a full-service family oriented dental clinic, and we love to treat children, seniors and adults of all ages. This is a dental clinic where your whole family can receive care in a warm, relaxing and friendly environment.
As a practice, we believe that preventative care and education are the keys to your oral health, and we focus largely on a complete dental exam on your first visit. In each of our operatories, we offer your own personalized TV and headphones so you can relax and watch your favourite program. In our waiting room, we offer complimentary water, juice, and coffee while you are waiting for your family. We believe in continuity of care, and try our best to keep our patients with the same dentist and dental hygienist that they prefer. At Dynamic Dental, we will direct bill to your insurance, are open early mornings, evenings and weekends and we offer a wide range of general & cosmetic dentistry services for your whole family.
Dr. Vranjes and his associates are committed to providing quality personalized dental care that you can trust. We value your input and will work with you towards achieving and maintaining your long-term dental health. Our SE Calgary dental clinic is equipped with state-of-the-art dental equipment to ensure our patients benefit from some of the most leading-edge diagnostic and cosmetic improvement products available. Whether you would like to improve your smile, correct dental problems, have a dental emergency, or are looking for a SE Calgary family dentist, we have something for every smile. We are accepting new patients, and would love to book you an appointment.
---
Dynamic Dental – Calgary SE
403-453-5588
A full-service family oriented SE Calgary dental clinic
#210, 163 Quarry Park Blvd. SE
---
We Care About Our Patients
Our goal at Dynamic Dental is to provide our patients with personalized, quality dental care that they can trust. We believe in educating our patients about their oral health through visual aids such as digital x-rays, models, and intra-oral cameras, so you can see what the dentist is seeing.
We believe in giving our patients different treatment options so they can make the best-informed decision for their oral health. Our philosophy is to be honest and open with our patients & to spend the necessary time so concerns can be heard. We hope our patients leave our dental clinic feeling that they were welcomed into our family, that treatment was explained, options were given, and that they felt confident that every member of the Dynamic Dental team did their very best to provide them with a positive experience and quality care.
Both Male & Female Dentists
When you come to our dental clinic, you will have the choice of seeing either one of our two friendly dentists…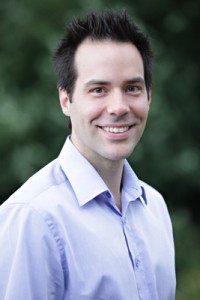 Dr. Nikola Vranjes, licensed general dentist & owner; opened Dynamic Dental in 2013 with a vision to treat all patients as he would want to be treated. Dr. Vranjes graduated in 2008 from The University of Alberta with his Doctor of Dental Surgery and since then has been actively taking continuing education programs to further his skills and knowledge. Dr. Vranjes is an active member of the American Academy of Dental Sleep Medicine, has been involved in numerous clinical trials involving treatment of Obstructive Sleep Apnea with oral appliance therapy. He is also lecturing on the Micro2, an oral appliance that was unveiled in 2014. Among other continuing education courses, Dr. Vranjes is attending Spear Education, an advanced education facility providing forward thinking dentists with the latest research and techniques with a focus on cosmetic procedures. Dr Vranjes speaks fluent English, French and Croatian and will be happy to converse with you in any of these languages.
---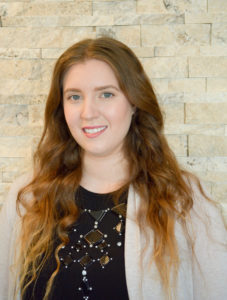 Dr. Tasha Chrbet joined the Dynamic Dental team in early 2017 after practicing dentistry for 3 years in Ottawa. Dr. Chrbet, grew up in Calgary and graduated in 2014 from the University of Alberta with her Doctor of Dental Surgery Degree. Dr. Chrbet loves seeing patients of all ages and has a particular interest in crowns/bridges, veneers and basic restorative work such as white fillings. She likes to keep current with the latest technologies by attending numerous dental courses including Spear Education. Dr. Chrbet strives to be approachable and encourages her patients to ask lots of questions so together they can decide on the right treatment plan.
It's our people that make the biggest difference. Meet the rest of our dental clinic team before coming to your appointment by viewing our staff bios. When people are this great at what they do, it shows.
---
Dynamic Dental – Southeast Calgary
403-453-5588
A full-service family oriented SE Calgary dental clinic
#210, 163 Quarry Park Blvd. SE
---
SE Calgary Dental Services
Dental Implants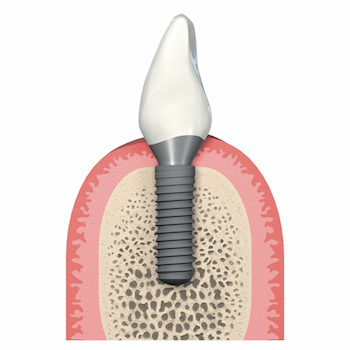 When people ask us about getting a 'post', a 'screw' or a 'replacement tooth' they are often referring to a dental implant. A dental implant is a titanium screw that is inserted into the jaw bone mimicking the natural root of a tooth. This is the only tooth replacement that includes replacing the root. Once healed, a single tooth, a denture or a bridge can be placed on top. Thereby, making this a great choice for a long term secure tooth replacement option that will look like and function like a natural tooth or teeth. Dental implants can be the best option regardless of whether you are missing one tooth or many teeth. At Dynamic Dental, we offer dental implants as well as other tooth replacement options such as conventional partial or complete dentures and bridges, we would be happy to discuss the pros & cons of all replacement options, so you can make the best choice for your dental health.
MORE INFORMATION —> SE Calgary dental implant services
---
Crowns, Bridges & Veneers
When Do I need to get a crown? "The day before the tooth is going to break" is what Dr, Vranjes is often heard saying…
A crown or 'cap' as many people refer to them, is made to protect a weakened tooth or improve the appearance of your teeth so as long as there is enough tooth structure left to be protected. A crown is recommended when the tooth has been weakened by a root canal, decay or a fracture. The crown grabs onto the healthy portion of the tooth preventing fracture and potential complete tooth loss. Some people may want a crown for cosmetic reasons such as covering stained or oddly shaped teeth. Crowns are made for many reasons and can be made with many different materials depending on the specific situation. We offer all the latest materials such as eMax & Zirconia as well as tried and true materials such as porcelain fused to metal and gold. We would be happy to discuss which one would be best for you.
At Dynamic Dental, we also offer bridges and veneers. Bridges are made to replace teeth when there are healthy, strong teeth on either side of the missing tooth or teeth. Although not as ideal as implants to replace missing teeth, they can be a quick & cost effective alternative.
Veneers are simply a porcelain facing that is used to improve your smile. They can be used to change the color, correct misshapen teeth or fill spaces between teeth. At Dynamic Dental we want you to love your smile and with the use of pictures, tooth moulds and our lab partners, you will be able to help plan your perfect smile.
MORE INFORMATION —> SE Calgary crowns, bridges & veneer services
---
Sleep Apnea & Snoring Appliances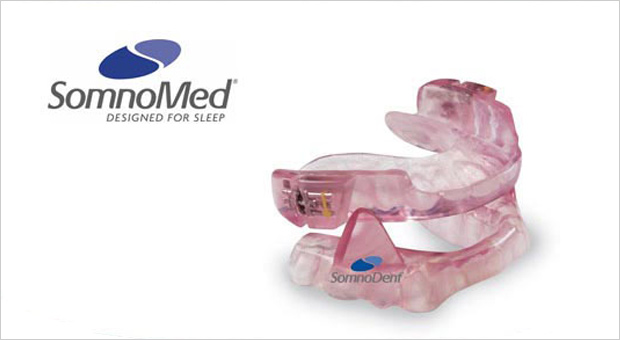 Are you snoring? Dynamic Dental has teamed up with The Snore Centre to tackle the growing problems of snoring & sleep apnea. Did you know that 90% of people with sleep apnea don't know they have it? Sleep Apnea is a significant medical condition, and Dr. Vranjes takes it very seriously. As a member of the Academy of Dental Sleep Medicine and the lead dentist in a sleep apnea oral appliance clinical trial, Dr. Vranjes has the knowledge & experience to discuss and treat snoring and sleep apnea. CPAP therapy is a common treatment for obstructive sleep apnea. It includes a small machine that supplies a constant and steady air pressure, a hose, and a mask or nose piece. Although the CPAP is a great treatment for sleep apnea, it is often not worn consistently due to being cumbersome, especially by those with mild or moderate sleep apnea. These patients are often ideal candidates for an oral appliance. At Dynamic Dental we have had amazing success with our Somnomed Oral appliance, as well as the newer Micro2 appliance. By bracing the lower jaw in a more forward position, these appliances can help open and maintain the airway during sleep, allowing you to sleep without the ill-effects of snoring and sleep apnea. We offer free consultations and would be more than happy to discuss your snoring concerns.
MORE INFORMATION —> SE Calgary sleep apnea services & snoring appliances
---
Dental Extractions including Wisdom Teeth and Sedation
Although we prefer to save teeth whenever possible through procedures such as root canal therapy, we understand that certain situations require a tooth to be removed. If this is needed, we provide different options to make this procedure as painless as possible through the use of local anesthetics and the option to use laughing gas (nitrous oxide sedation) or oral sedation. With oral sedation you simply take a pill before your appointment which will relax you. You will feel slightly groggy which helps to reduce your anxiety and also will give you little to no memory of your visit with us. With laughing gas, you get a lesser degree of sedation but it will still help ease anxiety. These are both excellent options to help ease anxiety for nervous patients.
MORE INFORMATION —> SE Calgary dental extraction services (inc. wisdom teeth), root canals, and our dental sedation services
---
Dentures
Dentures are a section of removable artificial teeth that are used to fill the space when you are missing teeth, and are supported by the surrounding tissues. Coming from a family of denturists, and spending his summers as a child working in a denture lab, Dr. Vranjes has a lot of experience with prescribing and fitting dentures, so they are both natural looking and comfortable. Both partial and complete dentures are available, depending on your needs, and Dr. Vranjes would be happy to discuss if they are the right fit for you.
MORE INFORMATION —> SE Calgary denture services
---
Laser Dental Cleanings
At Dynamic Dental, we offer laser treatment to help fight persistent gingivitis and periodontal disease. Do your gums often bleed when you brush your teeth? This is often a sign of gingivitis which is inflammation and bleeding of the gums caused by a buildup of bacteria in your mouth. Perio-laser cleanings can help to drastically reduce the amount of harmful bacteria in your mouth for up to 12 weeks. Laser treatments are quick, painless & safe and can be the perfect adjunct to regular dental cleanings to treat areas with persistent inflammation. Scaling & root planning is still necessary to remove plaque and tarter while laser cleanings will help to reduce the amount of bacteria in your mouth. Ask us at your next dental hygiene appointment if laser treatment would be helpful for you.
MORE INFORMATION —> SE Calgary laser dental cleaning services
---
Teeth Whitening – KoR Whitening Deep Bleaching System
We use the KoR Whitening Deep Bleaching System to offer our patients the best option for a gorgeous healthy white smile. The superior KoR Whitening system involves two weeks of in-home night whitening followed by an in-office treatment. This whitening system is extremely effective, as it restores your teeth's ability to absorb oxygen, thereby allowing the whitening gel to be absorbed deeper into the teeth and dissolve those stubborn stains, all with less sensitivity. If you are simply looking for a whiter smile or have dark stained teeth, we would love to discuss with you the superiority of KoR Whitening Deep Bleaching.
MORE INFORMATION —> SE Calgary teeth whitening services (KoR Whitening/Bleaching)
---
Dynamic Dental – Calgary SE
403-453-5588
A full-service family oriented SE Calgary dental clinic
#210, 163 Quarry Park Blvd. SE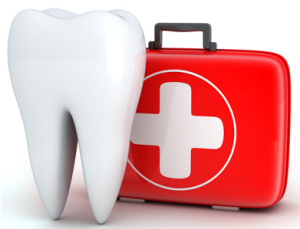 SE Calgary Emergency Dental Services
---
How did we do?
Have you been to our office? Please review us, and let us know how we are doing.
---
"SE Calgary Dentist, Quarry Park Dentist, 
Riverbend Dentist, Douglasdale Dentist, Douglasglen Dentist, Ogden Dentist, Diamond Cove Dentist, Acadia Dentist, South Calgary Dentist"
Dynamic Dental
SE Calgary Family Dental Clinic
#210 - 163 Quarry Park Blvd. SE
T2C 5E1
CA
info@dynamicdentalcalgary.com
Phone: 403-453-5588
---
Calgary SEO by AndyKuiper.com