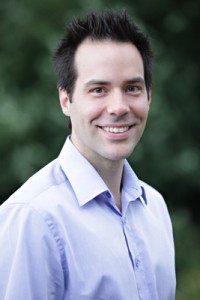 I was born and raised in Ottawa.
I discovered my passion for working with my hands while working at my father's denture clinic during my summers. I saw my father's commitment to improve his patients' eating abilities and their facial appearance and the pride he had in his profession. It inspired me to choose a profession where I could help people and develop relationships.
I started my path towards Dentistry by completing my Bachelor of General Science at the University of Ottawa before completing my Doctor of Dental Surgery at the University of Alberta in 2008.
After finishing dental school, I mentored with Dr. Douglas Harris in Ottawa for two years. My parents and Dr. Harris taught me to treat people with compassion, respect and professionalism, tenets that I strongly believe in. It is from Dr. Harris that I learned "to educate your patients, not only treat their teeth."  I have been practicing in Calgary since 2010.
I am happily married to my beautiful wife, Lisa, an Albertan. We have been blessed with a daughter and a son.
My hobbies include golfing, skiing and hockey. As an avid traveler, I also enjoy talking history and geography with my patients…especially when it relates to places I have been.  I also have a passion for cooking and will be sure to have The Food Network available for you at your next appointment!
In order to provide the highest standard of care to my patients, I set aside a lot of time for continuing education courses. I am in the process of completing the advanced education curriculum at the Scottsdale Center for Dentistry, and I am also a member of the American Academy of Dental Sleep Medicine. I pride myself in offering a wide range of procedures, and have a particular interest in implants, dentures, crowns and bridges and providing oral appliances for the treatment of obstructive sleep apnea.
Building a dental practice has been a dream of mine for a long time, and having that dream become a reality is exciting! I hope to build a relationship with you by providing a high standard of care in a professional, friendly and modern setting. I strive to be approachable, caring and skilled at what I do.
I speak fluent English, French and Croatian and will be happy to converse with you in any of these languages.
I hope to meet you and your entire family!